PHOTOS & VIDEOS
We truly believe in the old adage "A picture is worth a thousand words"!
Website with very few images and a lot of text lose the viewer's attention quickly. However the quality of a picture or a video can be a very important factor as well. Poor quality images or video are more of a detriment than a help so they should be avoided.
If you are able to produce professional-quality photos for your products or services, then we will certainly use your own images to portray your business. However, you may find it better to use professional stock photography for the main pictures in your website, and keep your own product or services pictures for a photo galleries on individual web pages to display your own work.
Online Stock Photos
Google, Bing and other search engines display many images of varying sizes because they pick up the images from existing websites and just place them in their inventory. The unfortunate part is that it's really hard to determine if something has a copyright .
There are lots of websites offering great quality stock photos, although most of them do charge for their products, and prices vary greatly from site to site.
When you Google "free images", the results can be quite confusing - there are many photo websites which indicate that their stock photos are free, however when you get to the site, you find that they are not.
There is a difference between free and royalty free:

Royalty-Free images are a one-time payment – you pay a fee for the image, and you never need to pay for the same photo again. Royalties are recurring fees and are usually payable when there is an agreement in place that the original owner of the image will be paid every time someone uses that image.
Most of the stock photo sites offer only royalty free images and videos.
Are " free " stock photo websites really free? Many are not - they will offer a few free images, and redirect you to paying sites for most of the rest of their so-called free images.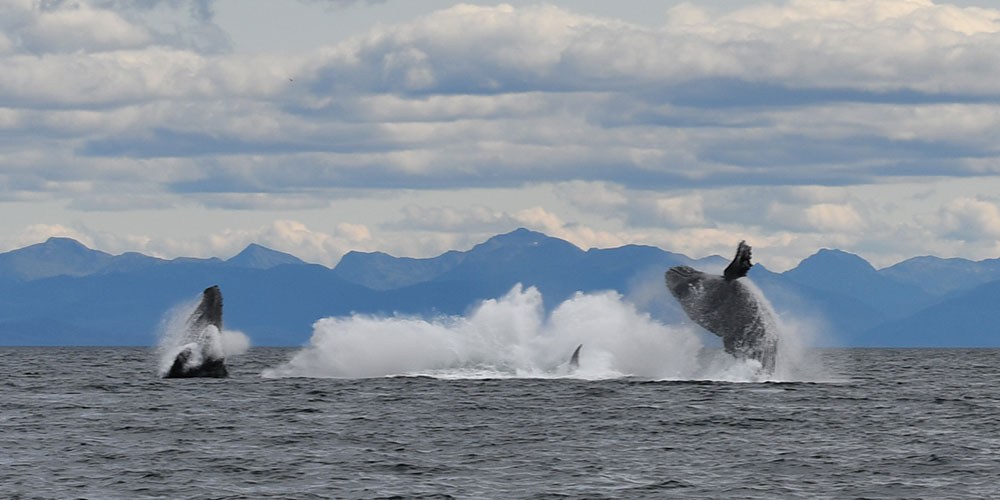 Photo taken by our client, Josh Young, Alaska Whales And Drones. This image was used on his website due to its professional quality.
Choosing the right photos
Once again things on the internet are never straightforward! When choosing pictures on stock photo sites, you need to know where the images will be used on your website in order to determine the size of picture you need. Many stock photo sites charge different prices for different sizes of images.
Affordable Web Design's Kelowna web designer team members help our clients in this regard.

As we are creating each page on your website, we will pick images that best fit in with the content of each of those pages.
There is no additional fee for this service as long as that the number of photos or videos doesn't substantially add to the overall project timeframe.
Because there are so many different pricing tiers for online stock photos, should the client request specific images available only on certain stock photo sites, we will advise of the cost of those photos before we purchase them on your behalf.